Colour hair shampoo comes in various types. Some offer up to four weeks of colour after a single wash. If you want to make the colour last longer, you should wait a few days before washing your hair again. In between, you should use a moisturizing shampoo. The colour hair shampoo that is suitable for hair should contain no sulfates.
Color-depositing shampoos
Color-depositing shampoos and conditioners deposit pigment into your hair to refresh your current color or add a new tint. In the past decade, these shampoos have become more advanced, and now include nourishing ingredients that provide salon-quality results at home. These shampoos are also easy to use and wash out, so you don't need a frequent trip to the salon to maintain your new hair color.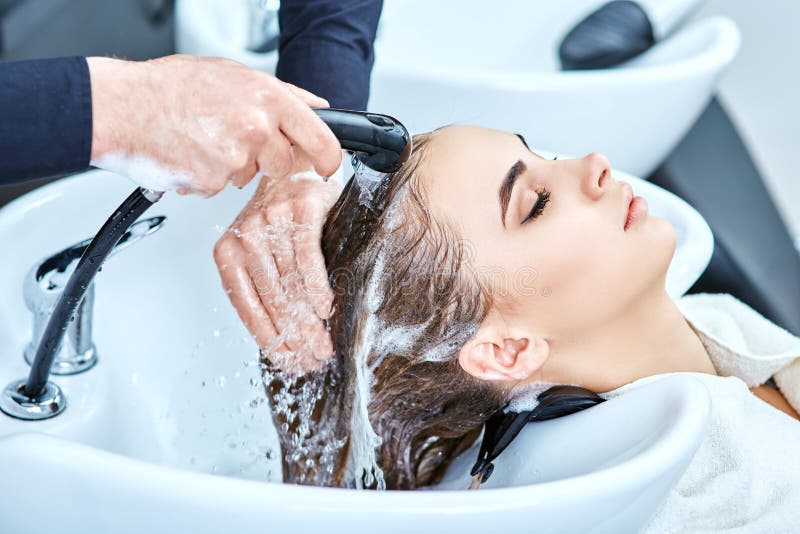 These shampoos work by depositing color into your hair, which can last up to four weeks. However, these formulas can be drying to your hair, so you may want to alternate color-depositing shampoos with moisturizing shampoos. In addition, some color-depositing shampoos may not work for all hair types, so make sure to check the label and make sure that you choose one that works for you before buying.
Color-depositing shampoos are also available in different shades. For example, the Pure Blends Hydrating Color Depositing Shampoo contains nine shades. This shampoo not only makes your hair look shinier, but it also reduces brassiness. The shampoo also contains keratin, aloe, and jojoba oil, which are good for your hair and scalp.
Benefits of Color-depositing shampoos
Color-depositing shampoos are great for those who have colored their hair, as they allow you more control over the shade and highlights. You can even use them to revitalize fashion-colored hair. They are simple to use at home and contain pure pigment to enhance the color of your hair.
While most color-depositing shampoos are not as vibrant as regular dye, they can help you achieve your desired hair color. These shampoos work by coating the cuticles of your hair, adding color to the hair. These shampoos can help you avoid the ammonia-based dyes and long wait times at the salon.
Color-depositing shampoos help you keep your hair color for longer by adding small amounts of color each time you wash it. Hair dyes need developers to keep the color in place, but color depositing shampoos do not require developer products. The formulas in these shampoos can be gentler on your hair than traditional dyes, and can even be cheaper.
Some color-depositing shampoos can also help you counter the brassy tones in grey hair. These products can also add a cool hue or add a rich color like brown, black, or jewel-tones. The colors that are added will be semi-permanent and last for several weeks. Many people prefer these shampoos to regular hair dye, due to the fact that they are not harmful to your hair.
Color-safe shampoos
Color-safe shampoos are a great way to care for your hair without ruining your new hair color. The color-safe formulas contain no harmful chemicals and are free of silicones, GMOs, mineral oils, gluten, and synthetic fragrances. Plus, they are all cruelty-free and vegan.
Color-safe shampoos protect your hair color by preventing cuticle lift. These products make strands feel softer and shinier. Furthermore, these shampoos contain higher amounts of conditioning ingredients to prevent hair from losing its color. However, these products can cause irreparable damage if used improperly.
The formulas used by color-safe shampoos also contain less sulfates and have added conditioning elements. This means that your hair will retain its color longer. You can also find color-safe shampoos that can withstand UV exposure. But be sure to check the label carefully, because some contain chemicals that can speed up the fading process.
Color-safe shampoos are easy to find at major stores and drugstores. Many popular brands offer color-safe shampoos. These formulas contain sodium lactate, sodium PCA, and amino acids to keep your hair healthy and retain moisture. You can find them in a variety of price ranges and brands.
TXTR
The TXTR by Cantu Moisture Shampoo has an extra moisture boost, which is essential for color-treated hair. Its pH-balanced formula protects your color and gives your hair a healthy glow. In addition, the product contains Spearmint extract, Castor oil, and sea minerals to keep it moisturized and hydrated.
If you are worried about your hair color, a color-safe shampoo is the best choice for your hair. These shampoos are paraben-free, and also contain grape seed oil, which moisturizes your hair and prevents fading. They also have UV-B filters that protect your hair color from the sun.
There are many differences between a color-safe shampoo and one that isn't. Usually, a shampoo will have one ingredient or another, which is called a sulfate. The sulfate is responsible for creating the foamy lather. The other ingredients are equally effective but may not create a super rich lather.
If you want to use a color-safe shampoo, you should look for a formula that contains olaplex. This substance is the mainstay in the hair color industry. It's available in both an in-salon solution and an at-home solution. The olaplex formula is gentle, foams up well, and rinses cleanly.
Sulfate-free shampoos
Sulfate-free shampoos are great for colour-treated hair. They do not contain sulphates, which are added to make shampoo sudsy. These ingredients attract water and oil to the hair, washing away grime, dead skin cells, and other build-up. Some people find that sulfate-free shampoos are better for their hair, however, there are others who do not experience any benefit.
Ouai detox shampoo contains apple cider vinegar, which is highly prized for its clarifying effects. It also contains color-safe keratin to strengthen and rebuild hair. Sulfate-free shampoos for colour hair should also focus on moisture, which is especially important for hair that is curly, kinky, or coily. This shampoo also contains hydrating ingredients like argan oil and soy protein. It is also vegan and cruelty-free, so you can feel good about using it on your hair.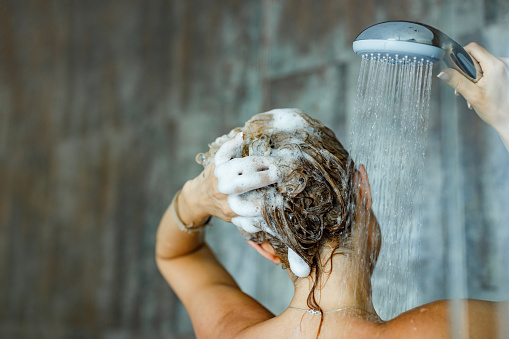 Sulfate-free shampoos are ideal for colour-treated hair because they don't strip hair of its color. Some 'color-safe' shampoos are filled with chemicals and leave hair feeling dry and brittle. Sulfate-free shampoos for hair with dyes are recommended by beauty experts because they can protect the color and avoid premature fading.
A sulfate-free shampoo for colour-treated hair is the best way to protect your hair from breakage. It helps to keep the color vibrant up to 40 shampoos, and is free from parabens. It also cleanses your hair well and leaves it smooth, soft, and shiny.
Sulfate-free shampoos are also recommend for people with fine hair. They can help protect your hair from fading and also prevent scalp irritation. Choosing a sulfate-free shampoo for colour-treat hair will help you avoid a traumatic experience.