Brand development takes time and works throughout the life of a successful firm, as does implementing an efficient inbound marketing plan. Almost every firm may benefit from increased income. Inbound e-commerce marketing can help with this. The most significant aspect is that inbound marketing for eCommerce strategy consists of a number of minor activities that, although not spectacular on their own, may generate something strong when combined. Entrepreneurs all over the world may be anticipating the eCommerce environment and wondering how difficult it would be for their brand to stand out, acquire more consumers, and maximize income sources. For individuals who are unsure about starting an e-commerce firm, here is the complete guide on Inbound Marketing Strategy.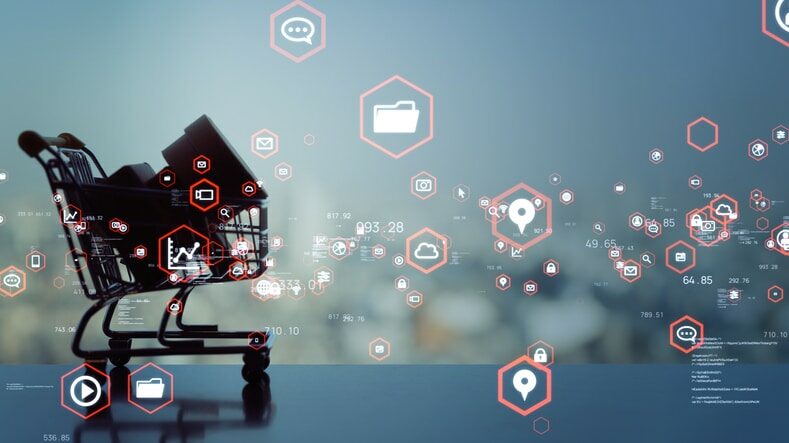 What Is eCommerce Inbound Marketing?
When done in tandem, inbound marketing is more than simply a tool; it is a collection of ongoing operations that create a highly scalable revenue engine. Inbound marketing for e-commerce platforms is a collection of strategic marketing tactics focused on utilizing relevant material to existing and potential buyers and enticing those consumers and prospects towards a firm and its items. It is a process of expanding your business, building relationships with clients, and drawing them to your services and goods using the finest SEO, content marketing, social media, video marketing, and other techniques.
Why is inbound marketing required for eCommerce?
By using inbound marketing methods into your effective direct response marketing, you will be able to increase your organic search ranking, develop your brand, and expand your social reach. Consumers are increasingly using voice-assisted gadgets such as Amazon Echo and Google Home to make purchases. It is projected that by 2023, voice or picture search would account for more than half of all search queries. Aside from eCommerce websites, online purchases are made on Amazon, Facebook, Instagram, Pinterest, and a variety of other channels.
What are the latest e-commerce or online purchasing trends? To help your business thrive, stay up to current on the answer to this question.
eCommerce is now expanding at a quicker rate and over a broader range of platforms and devices. Inbound marketing for eCommerce has several similar purposes.
Increased Number of Visitors

Conversion Rate Increase

A higher average order value

Lifetime Value Increase
Many inbound marketing strategies are geared to draw potential buyers to your sites, so having a solid website is essential. Here are a few reasons why inbound marketing is effective for e-commerce enterprises.
Increases site traffic

generates qualified leads

improves your company's reputation

It builds on itself.

Personalization is possible.

Aids in the development of a unified brand

Allows clients to contact you on their own terms.

Aids in the development of relationships

It has a variety of knowledge.
Setting Up Your E-Commerce Inbound Marketing Strategy
In reality, inbound marketing methods assist firms in organically positioning themselves and attracting clients to their products or services. Outbound marketing occurs as well, in which you try to acquire clients by cold pitching your offers to them directly. Here are the top 9 tips for developing an inbound marketing plan for your e-commerce shop.
Customers should be researched
The primary goal of inbound marketing is to capture the attention of customers. This is accomplishe via addressing their needs and expectations, as well as appealing to their tastes. Create the finest strategy for studying your customers. To understand client requirements and desires, track customer behavior and assess their purchase preferences. We must concentrate on potential clients and examine their demographics such as age, gender, location, income, education, nationality, and so on. Additionally, keep an eye out for customer-reported default problems and strive to resolve them.
Create a brand plan
With the branding marketing plan, you can simply distinguish your e-commerce business from the competition. This also aids in the company's differentiation from its competitors. Customers love to do business with companies that provide different and original offers, thus branding brings you closer to them. In addition, brand identity communicates your company's objective and key values to your target audience. Keeping a fundamental selling point is a must.
Use social media to your advantage
Inbound marketing on social media platforms is fantastic since you can engage with people and build a strong link with your company. One method is to generate qualified leads through dialogues and the most relevant information, rather than depending on a sales presentation. These social media sites assist in the development of various inbound marketing techniques. You may also hold competitions to reward your audience, use word-of-mouth marketing/recommendations, and retain an ambassador, among other things.
Use SEO to your advantage
Search engine optimization (SEO) is an inbound marketing activity that may attract customers naturally. You may generate natural online traffic while increasing the visibility, legitimacy, and exposure of your e-commerce shop. 
Technical SEO, on-site SEO, and off-site SEO are three separate SEO tactics that can help you improve your rankings. These SEO actions make it easier for your consumers to locate you online. The primary goal of SEO is to increase organic exposure and ranking, as well as to target the most regularly used relevant keywords while shopping online. Customers will automatically locate your company website if you position your brand correctly.
For the same amount of money, you can get more leads
Both outbound and inbound marketing tactics necessitate capital. Inbound marketing, on the other hand, helps e-commerce firms to generate more leads for their money. For a lower monthly fee, you may organize frequent conferences on webinar platforms with participants. For example, to reach a larger demographic target all around the world, a Facebook ad would cost $1 each day.
Create credibility
Customers are increasingly wary of an online store's reputation before making a purchase, following all of the fraudulent incidents. Inbound marketing allows e-commerce websites to develop their trust with clients. Among the techniques include creating blogs or videos that emphasize important ideas for using the product, addressing FAQs, and so on.
Prospective clients should be targeted
Get rid of old, costly advertising approaches that don't always allow you to target the proper people. Inbound marketing can help you locate qualifiy clients who are interested in your content. People that just sign up for your webinar or share blog posts demonstrate an interest in your products and services.
Enhance organic search
A strong search engine rating makes it easier for people to locate your shop, which increases sales. Google appreciates material that is simply optimize. Publishing blog entries and uploading online videos help your e-commerce site rank higher and get fresh visitors every day.
Recover lost purchases
People quit their carts before the end of a sale at e-commerce stores owing to a lengthy checkout procedure, expensive shipping costs, or simply distractions. There are several cart abandonment technologies available to keep track of such clients. Email marketing and other inbound marketing methods may be used to re-engage them and increase your chances of regaining the lost business.
Concluding Thoughts on Inbound Marketing Strategies
Analyze your clients' wants, desires, and challenges to entice them to buy your goods. With this obtained knowledge, create outstanding content that attracts people in. Use the greatest SEO strategies by the best local seo agency to attract them via search engines. After you've finished with the traffic, convert the visitors using free content and influencer marketing to get leads. Use email marketing with a conversion-oriented website to propel your company to success.
Inbound marketing is a time-consuming and difficult procedure. However, it is the most efficient means of increasing your visits, leads, and purchasers. Regardless of sales and bespoke offers, you must guarantee that you are visible to clients and that they have interest in your company items. Creating an online presence is one of the greatest methods to get started with inbound marketing, which guarantees organic traffic and quality leads for your e-commerce company. If you're interested in adopting it for your organization, please contact us; we'd love to hear from you!